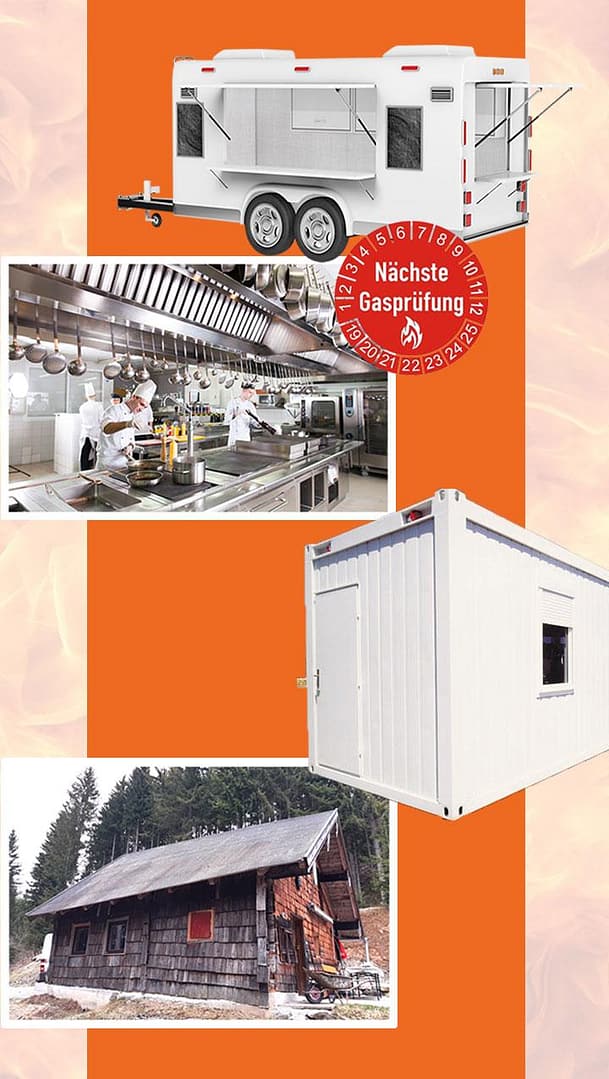 LPG systems that are used in service industry, such as food trucks, mobile cook-and-serve vendors, serving counters at fairs or folk festivals must be tested on a regular basis.
Commercial gas installations must be tested annually.
Construction cabins, site trailers, construction camps, kitchen-containers and alpine huts have to be inspected every two years.
If a gas system has not been in use for more than one year (e.g. due to a service interruption), a new gas inspection is required.
The reasons are as follows:
Priority is given to safety aspects and the prevention of accidents.
In case of defects in gas installations that have not been identified through the mandatory gas inspection and properly fixed, the operator can be accused of negligence. On the one hand, this can become very expensive, and, on the other hand, people can find themselves in severe danger; in case of an accident, the operator or event manager will be held accountable.
Leaks and defects at LPG systems can be fatal and cause considerable damage. LPG systems should therefore be installed, rebuilt, tested and repaired by a qualified expert.